[nk_awb awb_type="color" awb_stretch="true" awb_color="#f8ff84″]
NOW EVERYONE CAN SELL !
No sales experience needed, no matter what your qualification is, if you are reading this then you can participate!
We are excited to introduce our EVERYONE CAN SELL (ECS) REFERRAL PROGRAM to everyone who are interested to grab this opportunity. Gain extra income with REFERRAL REWARDS 😀
• No stress and no hassle – find us interested customers and we will do the rest. 👍
• No Joining Fees, no yearly membership renewals. 👍👍
• Refer us to the customer and get rewarded once the sales is successfully closed 👍👍👍
[/nk_awb]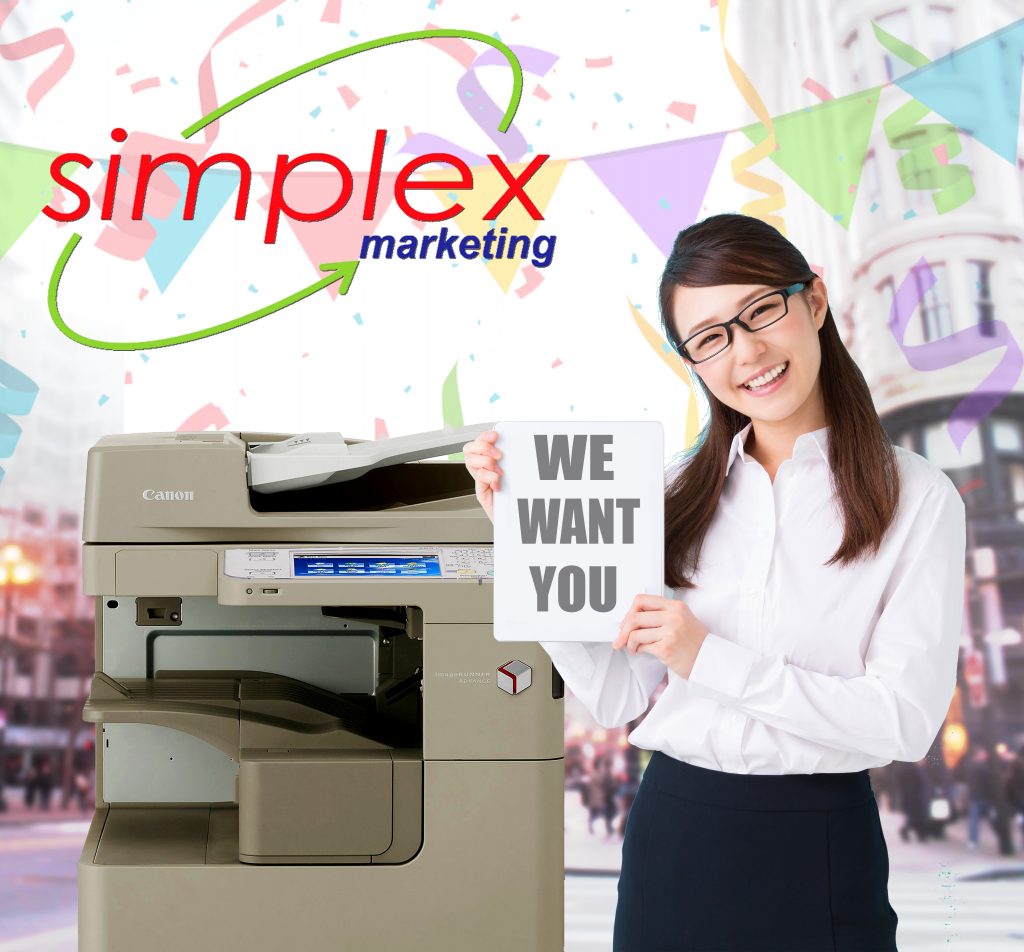 REGISTER WITH US AND WE WILL SEND YOU DETAILS 👍
Fill in the info below, check the 'agree to participate' box and click SUBMIT NOW
All provided info will be kept strictly confidential and for the purpose of this ECS program only.
• no joining fees, no renewals, FOC to join
• no target set, no obligation
• just do whenever you want 😀
Terms & Conditions :
• This ECS program is limited to Malaysian Citizens of 18 years and above age only.
• Any personal sales related activities/advertisements shall be at your own initiative and expenses
• Simplex Marketing will inform you if your referral is already an existing working case of our own sales team or already submitted by other participants earlier.
• Details of program and SOPs will be provided via email for successful registrations
ABOUT
SIMPLEX MARKETING
SIMPLEX MARKETING (M) SDN BHD – Established since 7th April 2005, is the appointed Canon Premium Partner specializing in providing Total Office Systems & Solutions. From Hardware input devices, document workflow software, to hardware output devices; we have everything for your business needs. With our ultimate objective to enhance your productivity and workflow efficiency, it is our mission to ensure our proposed system or solutions meet your expectations.