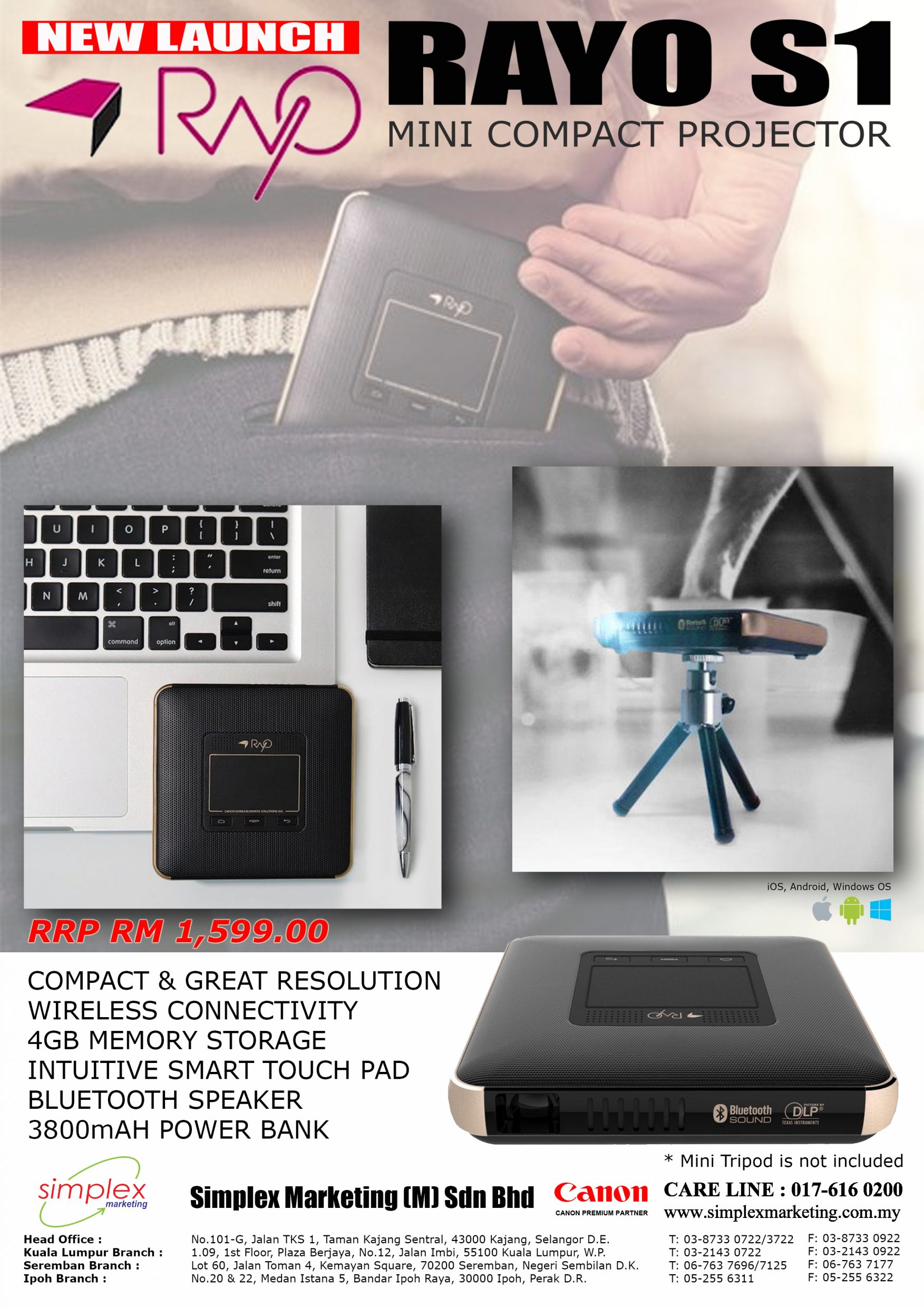 Introducing the new RAYO S1 Mini Compact Projector.
See Versatility in a New Light.
~ Compact & Great Resolution
~ Wireless Connectivity
~ 4GB Memory Storage
~ Intuitive Smart Touch Pad
~ Bluetooth Speaker
~ 300mAH Power Bank
~ Supports : iOS, Android, Windows OS
Click HERE to go to Product Page.