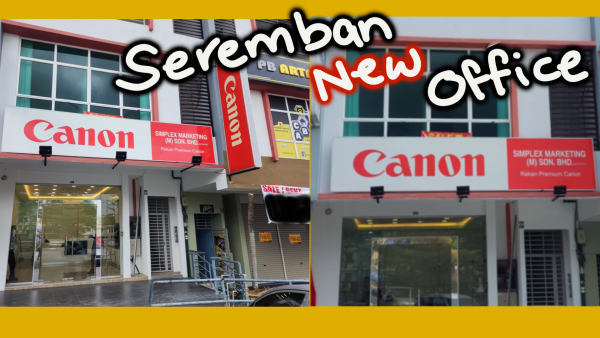 Dear Valued Customers,
We hope this message finds you well. We have some exciting news to share with you. As part of our ongoing commitment to improving our services and enhancing your experience, we are relocating our office to a new, more convenient location.
Effective 2/12/2023, our office will be moving to the following address:
Lot 6-G, Jalan Oasis 1, Pusat Perniagaan Oasis, 70200 Seremban, Negeri Sembilan
This new location has been carefully selected to provide better accessibility, parking facilities, and an improved overall environment for both our customers and our team. We believe this move will help us serve you even better and strengthen our partnership.
Please make a note of the new address, and update it in your records for any future visits or correspondence.
Our contact information, including phone numbers and email addresses, will remain unchanged, so you can continue to reach out to us in the same way you always have.
During this period, there may be a brief interruption in our services, but we will do our best to minimize any inconvenience.
We would like to thank you for your continued support and trust in our products/services. We look forward to serving you from our new location and continuing to provide the same high-quality services you have come to expect from us.
If you have any questions or need further assistance during our transition, please feel free to contact our customer support team at our Careline: +60 17-616 0200.
Thank you for your understanding, and we look forward to welcoming you to our new office soon.
Sincerely,
Simplex Marketing (M) Sdn Bhd.